Otteretto
Otteretto 3.1: The Note-Taking Update
---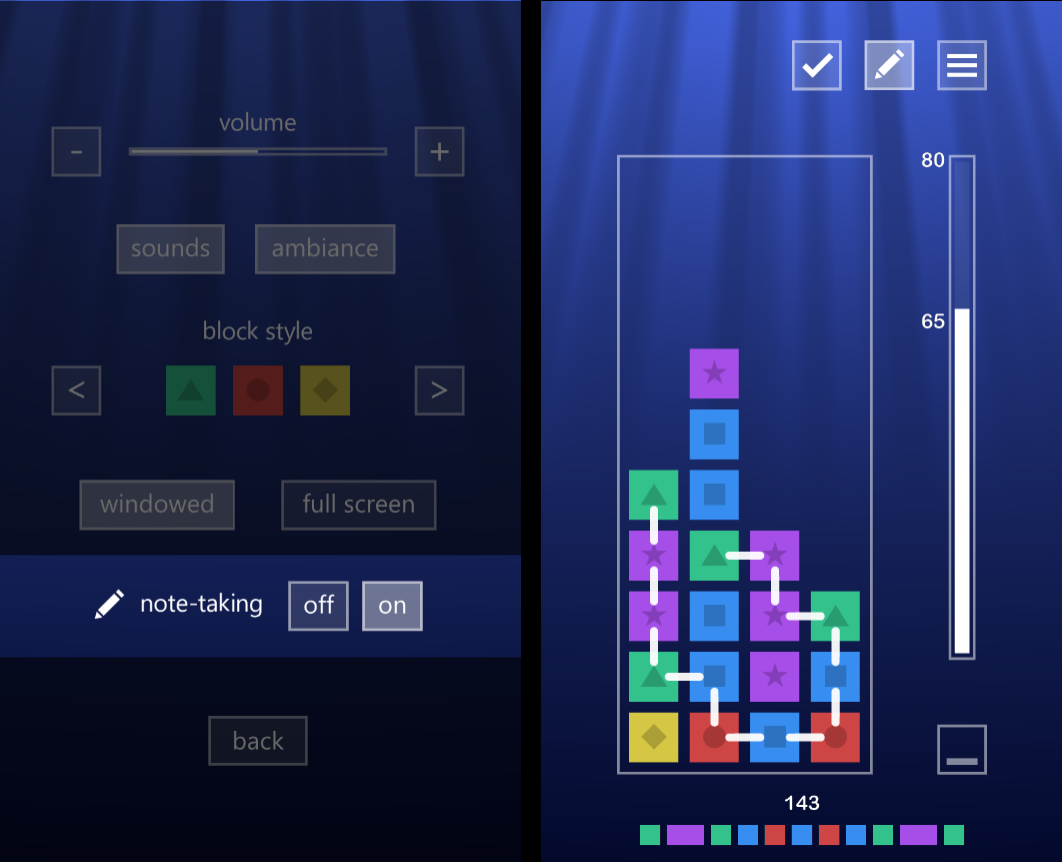 It's here! By popular demand, you can now take notes (like in Puzzle Mode) in every game mode!

Note-taking mode is handy for planning out long palindromes without having to hold the whole thing in your head. You don't even need to trace them manually; if your notes form a valid palindrome, you can pop it with a single click!
Full patch notes:
Added note-taking in all game modes (enable it in the options menu)
Added "clear all notes" button in the pause menu
Added sound effects for taking notes
Added new hotkeys for taking notes: CTRL/CMD to toggle note-taking, and spacebar to pop a drawn palindrome
Fixed an issue where the achievement for clearing the first level on your first move would sometimes not trigger
How do I keep my save data?

Otteretto save data is stored in the same folder as the game. If you're downloading the new version as a zipped folder, copy this folder over to the new one:
Windows: /resources/userdata
Mac: /Otteretto.app/Contents/Resources/userdata